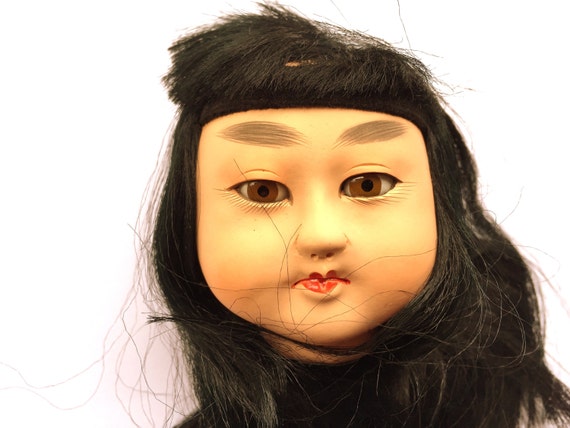 Kawaii Japanese Doll Head Ichimatsu Doll Body by FromJapanWithLove
This doll head is for a doll called "ichimatsu" and ichimatsu dolls are the closest thing to the Western idea of a play doll.
This head is fully finished (the wooden head is completely covered by clay).
It measures:
From the top of the head to the end of the neck is is about 6.5 cm. Including the hair it is about 10.5 cm.
It is about 18 cm around.
She is unused but sat around in storage for a long time.
**********************************************************
Our Etsy Stores:
Supplies-
FromJapanWithLove.etsy.com
Vintage-
VintageFromJapan.etsy.com