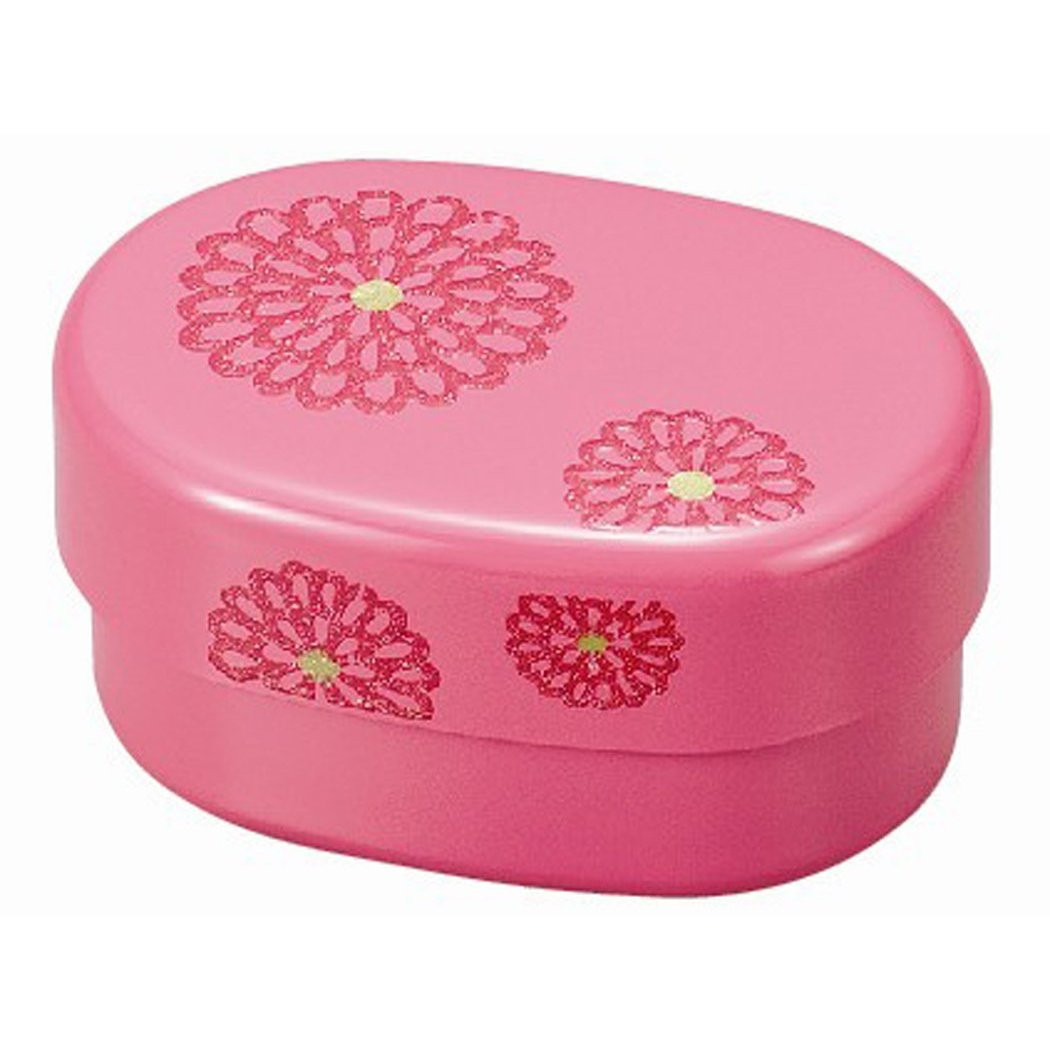 2 Tier Bento Box Lunch Box Hakoya Pink Kiku Chrysanthemum Bento Band Incl
This bento box is stunning! The pictures really can't capture how beautiful it is! The chrysanthemums are slightly raised and sparkly!
It is 2 tiers and measures about 14 x9.5 x 7 cm.
One layer holds 160ml and one holds 230 ml.
It comes with a black band to hold it together. Safe temperatures range from -20 ~ 140 degrees Celsius.
It can be used in a microwave WITH the lids. I would wash by hand.
It is made in Japan.