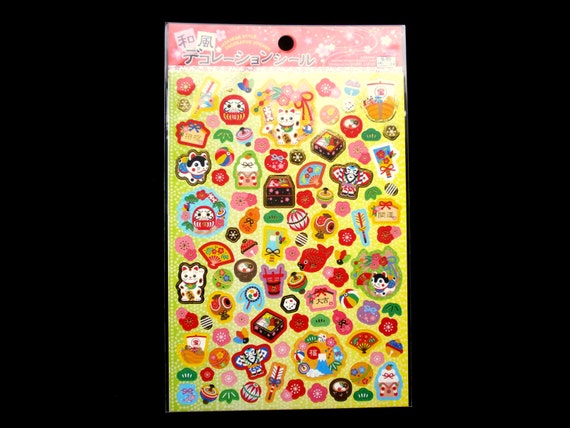 Lucky Cat Stickers - Japanese Washi Stickers - Traditional Japanese Stickers - Japanese Food Stickers - New Year Stickers S148
This is a beautiful sheet of Japanese washi stickers. There are many traditional Japanese New Year items like lucky cats, food, pine, lucky fish, plum blossoms, fans, games, bamboo, dharma dolls, treasure boat and much more! Many have gold which adds a touch of elegance!
*****These were so hard to take pictures of. I promise you they look amazing in person!
Our Etsy Shops
For Japanese vintage goods
http://vintagefromjapan.etsy.com
For Japanese stickers, fabric, and more
http://fromjapanwithlove.etsy.com