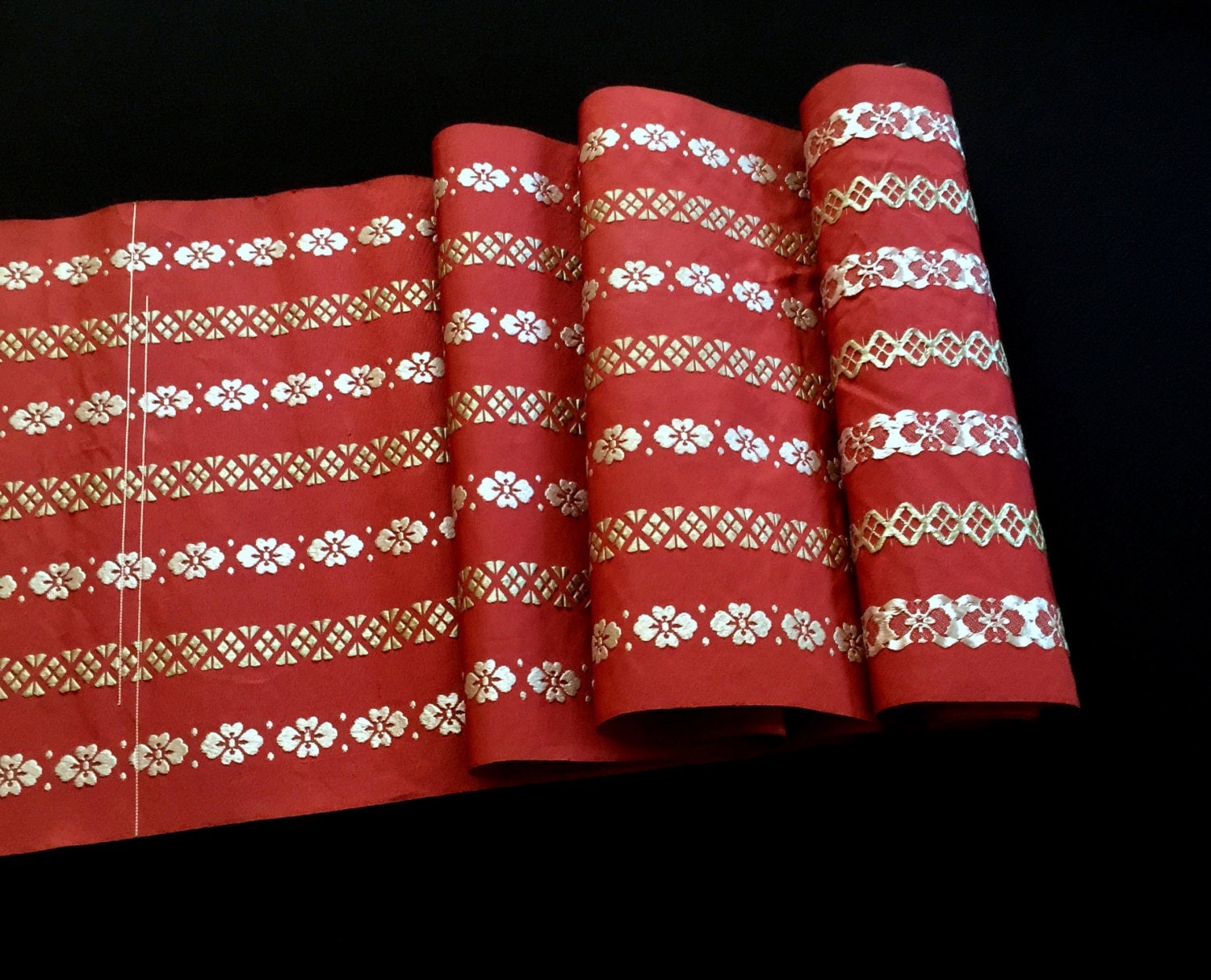 Vintage Japanese Obi Fabric - Vintage Brocade - Brick Red Fabric - Vintage Obi Material - 11.4 inches x 1 Yard (29cm x 1 M)
The embroidered parts are a soft muted gold/silver color.
This is gorgeous!!! it is vintage but unused (and as you can see-still on the roll) brocade. This was meant to be used to make an obi (part of a Japanese kimono). It is thick and somewhat stiff. It is one sided (please see the last picture to see the back of the fabric). It is from the 1980's so it is vintage and while it is in excellent condition..it isn't perfect.
Size- 11.4 inches x 1 yard which is 29cm x 1 m