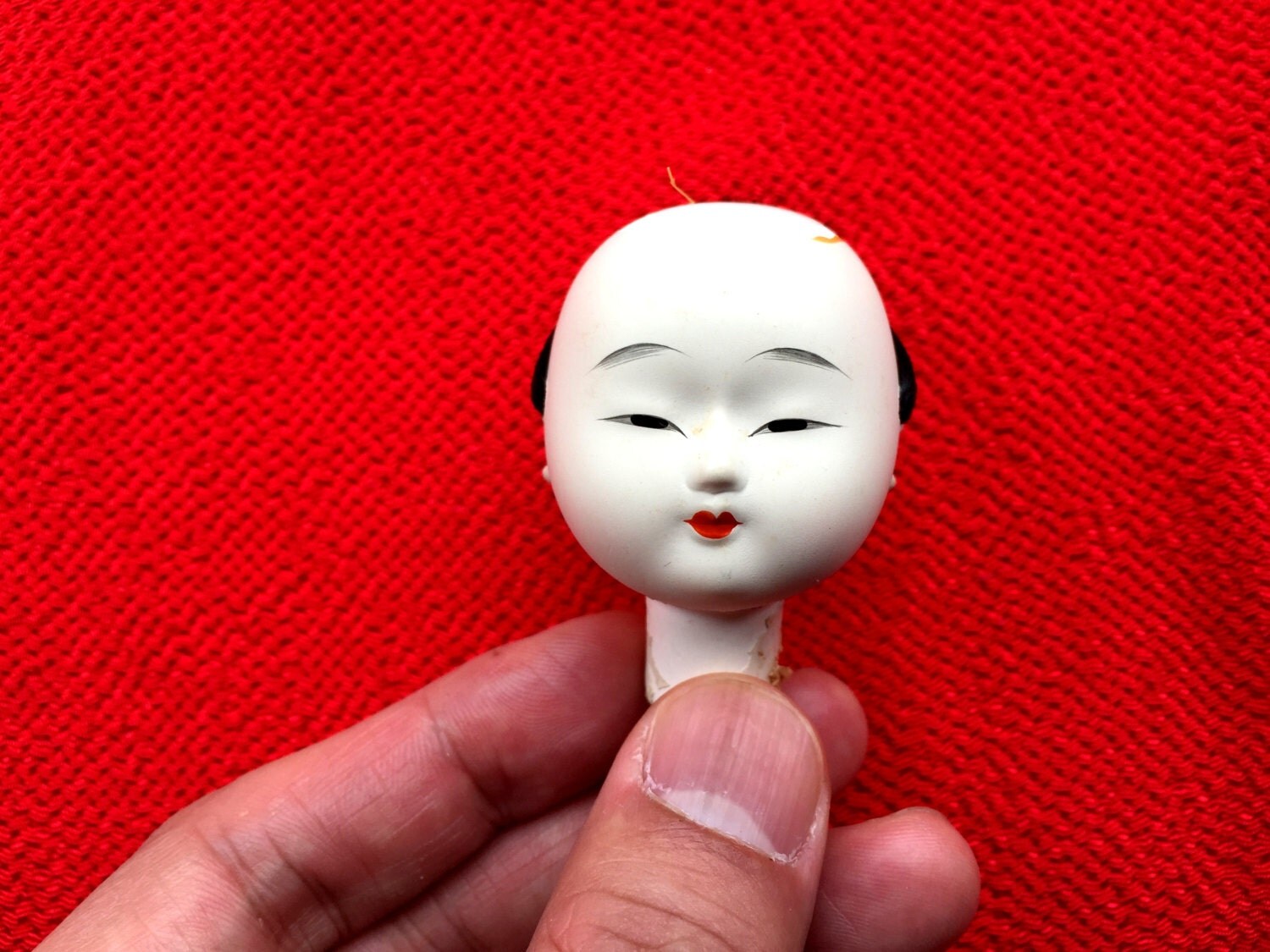 Japanese Doll Head - Hina Matsuri - Japanese Doll Festival - Boy Head - Man's Head D12-13
Here is a very cute doll head meant for Hina Matsuri. He is made from clay.
About Hina Matsuri
Platforms with a red hi-mōsen are used to display a set of ornamental dolls (雛人形, hina-ningyō) representing the Emperor, Empress, attendants, and musicians in traditional court dress of the Heian period. The custom of displaying dolls began during the Heian period. Formerly, people believed the dolls possessed the power to contain bad spirits.
He measures about 5 cm long to the end and about 12.5 cm around.
*******he has some marks and scratches on his neck. Please look at the pictures carefully.
For more doll heads, please click here
http://etsy.me/2f17Dni