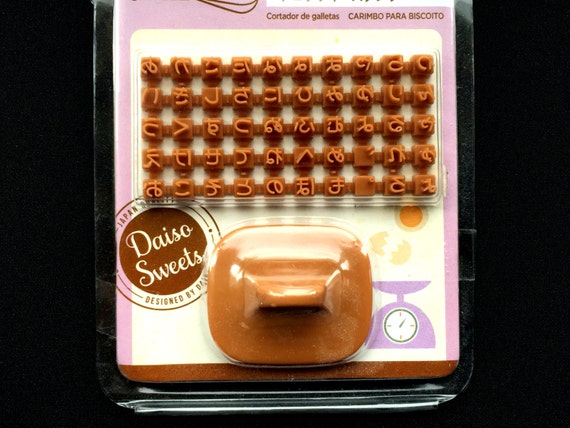 Japanese Cookie Stamp - Hiragana Stamps - Perfect For Food Or Clay
This is a full set of Hiragana deco cookie stamps! Using these you can add a message in Hiragana to cookies and soft foods like cheese or they could be used with clay.
The instructions are on the back of the package (please see the last picture).
They are tiny and measure about 4mm x 4mm each.