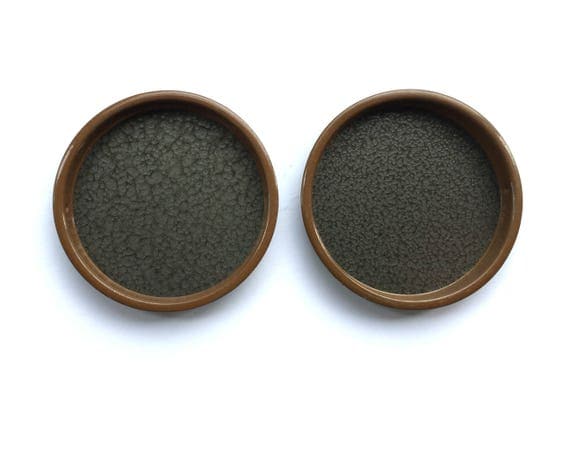 Vintage Japanese Door Pulls - Sliding Door Pulls - Pocket Door Pulls - Vintage Door Pulls - Plum Blossoms Set of 2 (DP6-34)
These are great vintage Japanese door pulls!! In Japan, sliding doors are very common and these are used in the sliding doors.
They are from the "昭和" "showa period" . The "showa" period is from 1926-1989.
These would be fabulous as frames for your art, a small dish for teeny tiny objects etc.
They measure 6.5cm. The "hole" measures about 6cm.
To see more Japanese door pulls, please click here
http://etsy.me/2bAfgPW