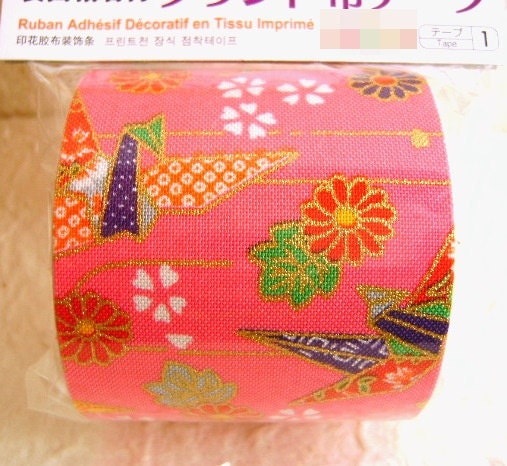 Japanese Fabric Tape Origami Crane FromJapanWithLove
This is really cool Japanese fabric tape at fromjapanwithlove etsy. It is 100% cotton fabric tape on a roll. The pattern is origami cranes with cherry blossoms and other flowers. Colors - pink, white, gold, blue green and red.
It measures 5 x 100 cm or 1.96 x 39.3 inches. Just cut, peel off the paper and press down. This would be perfect for so many projects-scrapbooking, card making, covering boxes or any project you can think of!
http://www.etsy.com/listing/74469683/japanese-fabric-tape-origami-crane
**********************************************************
Our Etsy Stores:
For handmade rings
http://souzoucreations.etsy.com
For Japanese vintage goods
http://vintagefromjapan.etsy.com
For Japanese stickers, fabric, and more
http://fromjapanwithlove.etsy.com
For wholesale prices on cabochons, clay canes and more
http://decosweets.etsy.com
We will combine shipping if you buy from any of our stores.