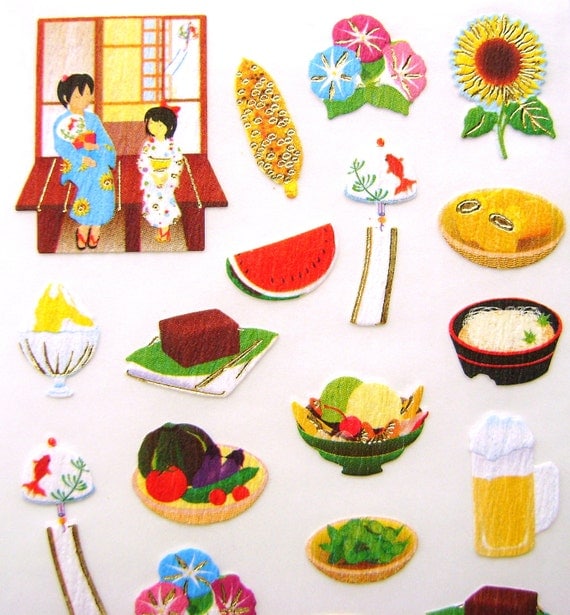 Cute Japanese Stickers Summer Festival by FromJapanWithLove
These are cute Japanese summer stickers. There are watermelon, tomato, pumpkin, ice cream, corn, sherbet, wind chimes, morning glory, sunflower, somen white Japanese noodles made of wheat flour, yokan a thick, jellied dessert made of red bean paste, agar, and sugar. There are also goldfish scooping game. These stickers are made of chiyogami paper.
These would be perfect for scrapbooking, card making or any project you can think of!
Our Etsy Shops
For handmade food and Japanese style rings
http://souzoucreations.etsy.com
For Japanese vintage goods
http://vintagefromjapan.etsy.com
For Japanese stickers, fabric, and more
http://fromjapanwithlove.etsy.com