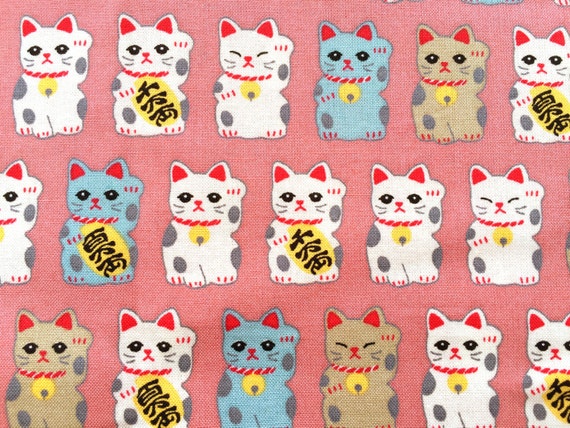 Japanese Fabric Cotton Fabric 1 Yard by FromJapanWithLove
This is very cute fabric! There are many "maneki neko" (lucky cats) on it. Maneki neko: lucky cats! Their raised paw beckons money and health.
The main color is soft pink and it is very pretty!
It measures about 110 x 100cm or 1 yard.
The edges are unfinished. It is 100% cotton.
**********************************************************
Our Etsy Stores:
Cute Cat Themed Supplies
TheCatStore.etsy.com
Fabric
FabricFromJapan.etsy.com
Supplies-
FromJapanWithLove.etsy.com
Vintage-
VintageFromJapan.etsy.com