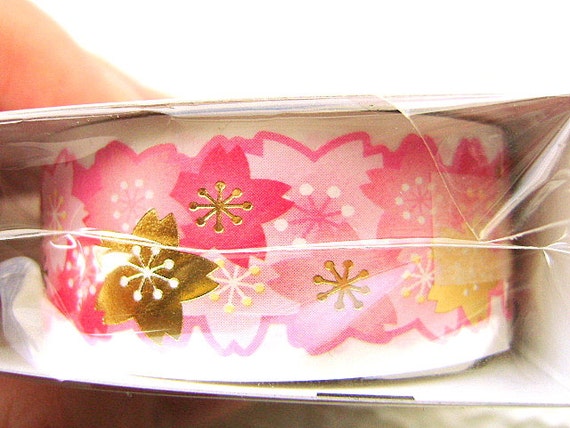 Cherry Blossom Stickers
One long roll of happy new year sticker tape. You cut it where you want to. This one has many pink, white and gold cherry blossoms!
In Japan, New Year stickers and postcards often have images of spring flowers like cherry blossoms or plum blossoms.
2cm x 3m
These would be perfect for scrapbooking, card making or any project you can think of!
Please note that the pictures don't show how beautiful this is.