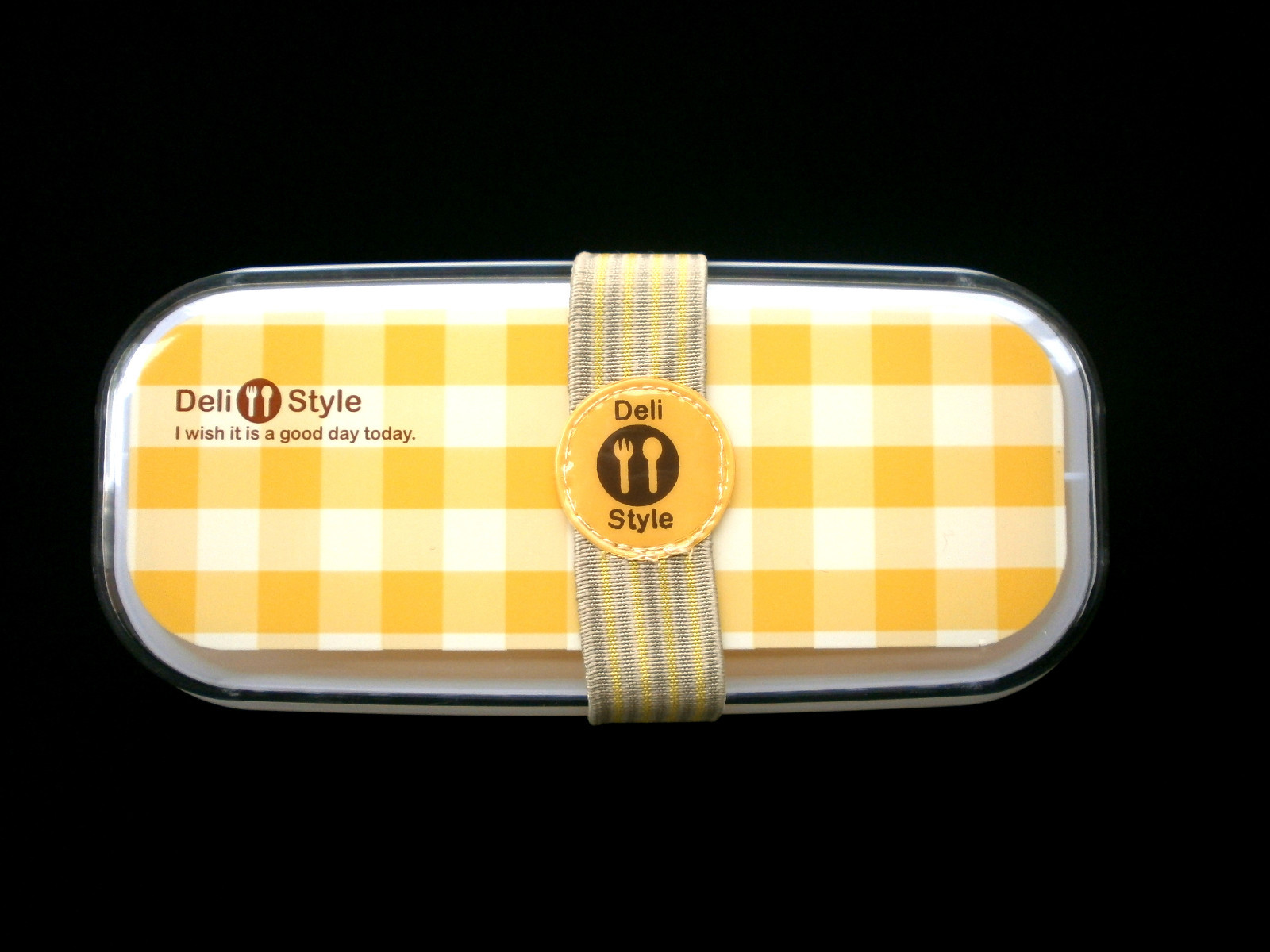 2 Tier Bento Box Yellow Deli Style with Matching Band | eBay
This is a 2 tier bento box.
It comes with a bento band to keep it all together. It is perfect for your lunch!!
17 x 7 x 7.5 cm
I would wash by hand. Use in the microwave without the lids.