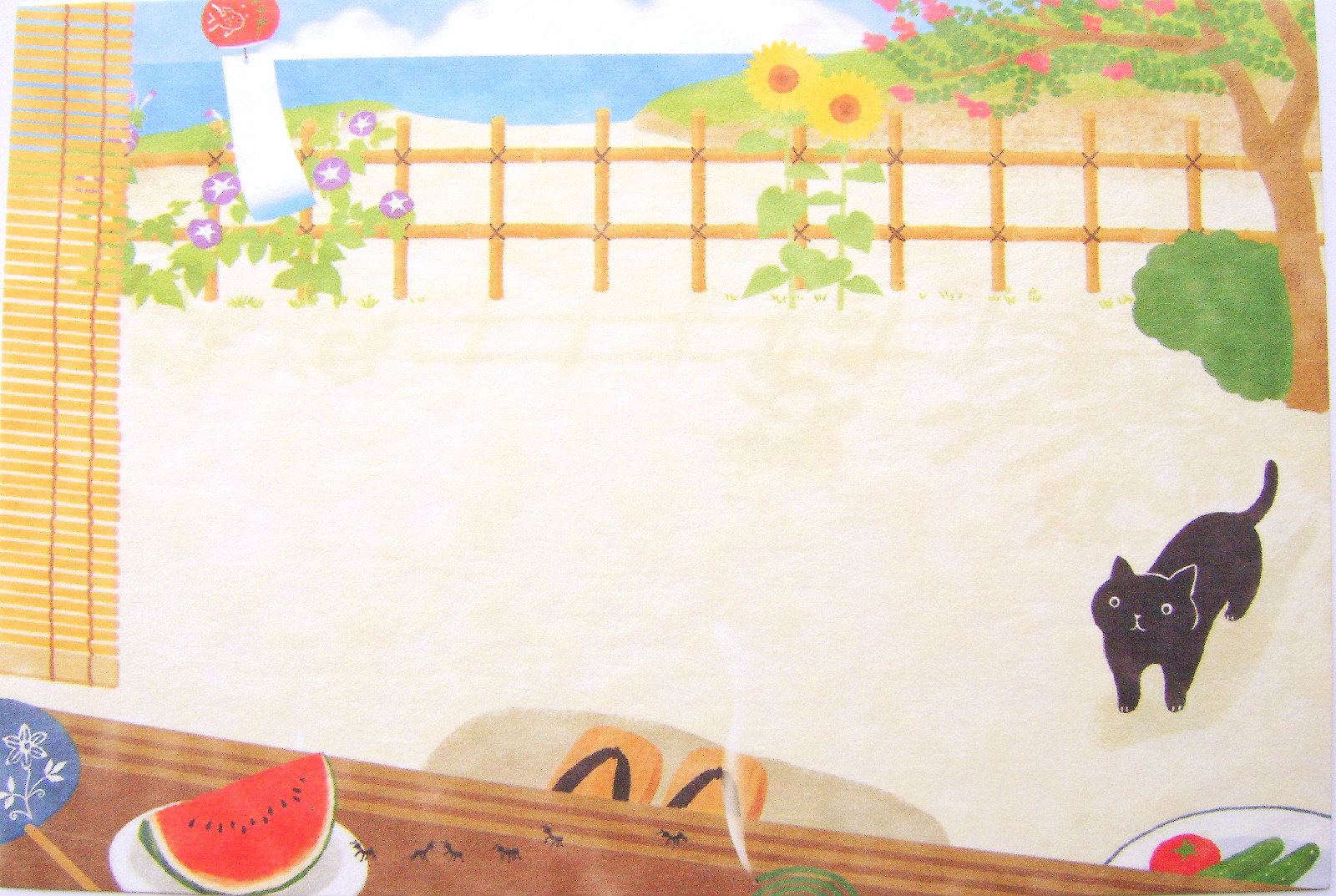 Japanese Postcard Summer Traditional Japanese Summer Images 3 in The Set | eBay
These are so cute! They are filled with traditional Japanese images of summer- sunflowers, morning glories, watermelon, paper fans, anti-mosquite coil, summer shoes, "furin" (wind chimes) and of course there is a beach!

These measures about 15 x 10 cm (6 x 4 inches). There are 3 in the set.