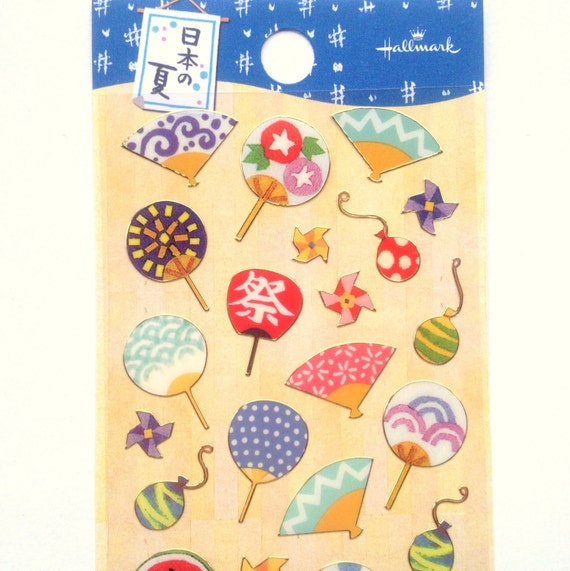 Japanese Stickers Hand Fans in Summer by FromJapanWithLove on Etsy
This is a beautiful sheet of Japanese stickers. There are many cute hand fans with summer theme designs like morning glory, fireworks, beach, watermelon etc. There are also water-balloons and colorful pinwheel toys. The edge of each sticker is sparkle gold color.
These would be perfect for scrapbooking, card making or any project you can think of!
Our Etsy Shops
For handmade food and Japanese style rings
http://souzoucreations.etsy.com
For Japanese vintage goods
http://vintagefromjapan.etsy.com
For Japanese stickers, fabric, and more
http://fromjapanwithlove.etsy.com