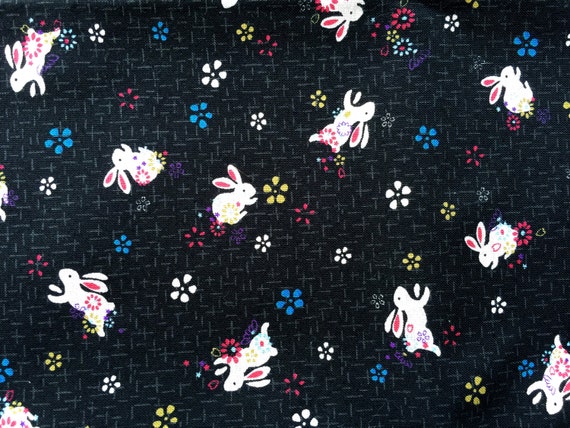 Japanese Fabric Half Yard Cute Beige by FromJapanWithLove
This is very cute fabric! There are many rabbits and flowers.
***********PLEASE NOTE THAT THE RABBITS BEIGE not white.
The main color is a lovely shade of black and it is very pretty!
It measures about 110 x 50cm or half yard.
*************THESE ARE PRE CUT SO IF YOU BUY 2 YOU WILL GET 2 HALF YARD PIECES.
The edges are unfinished. It is 100% cotton.
**********************************************************
Our Etsy Stores:
Supplies-
FromJapanWithLove.etsy.com
Vintage-
VintageFromJapan.etsy.com