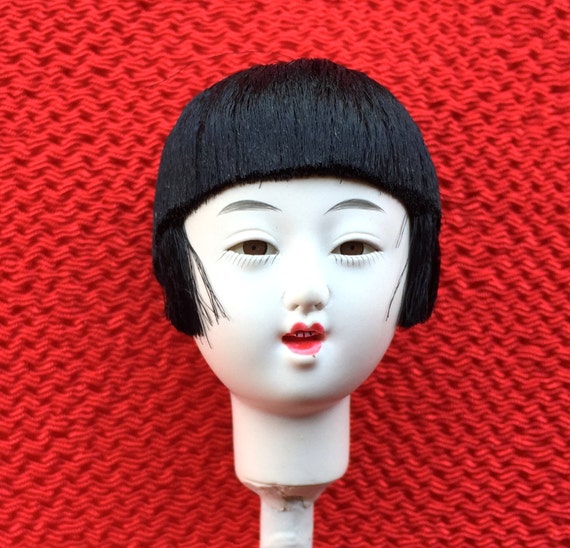 Japanese Doll Head Hina Matsuri Japanese Doll Festival Woman Head D11-22
https://www.etsy.com/jp/listing/271132522/japanese-doll-head-hina-matsuri-japanese
Here is a very cute doll head meant for Hina Matsuri. She is made from clay.
About Hina Matsuri
Platforms with a red hi-mōsen are used to display a set of ornamental dolls (雛人形, hina-ningyō) representing the Emperor, Empress, attendants, and musicians in traditional court dress of the Heian period. The custom of displaying dolls began during the Heian period. Formerly, people believed the dolls possessed the power to contain bad spirits.
She measures 7.5 cm long to the end of the stick and about 8.5 cm around.
**********************************************************
Our Etsy Stores:
Supplies-
FromJapanWithLove.etsy.com
Vintage-
VintageFromJapan.etsy.com