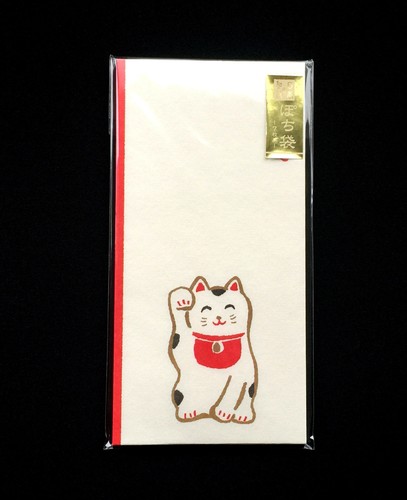 Japanese Envelopes Set of 7 Receipt Envelopes Packaging Supplies Lucky Cat
http://www.ebay.com/itm/Japanese-Envelopes-Set-of-7-Receipt-Envelopes-Packaging-Supplies-Lucky-Cat-/131868725434
In Japan, there is the tradition of "otoshidama" which basically means "new year's money gift". These are the special envelopes that are used for this (these are perfect for a 10,000 yen bill -similar to a $100 bill). But I use these for business.They are so unique that everyone loves them!
This is a lucky cat called "maneki neko". He is beckoning money and health to you!
The envelopes measure about 17.5 x 8.5 cm. There are 7 in the pack.
These would be perfect for sending thank you notes to customers or for putting small items in gift bags etc.