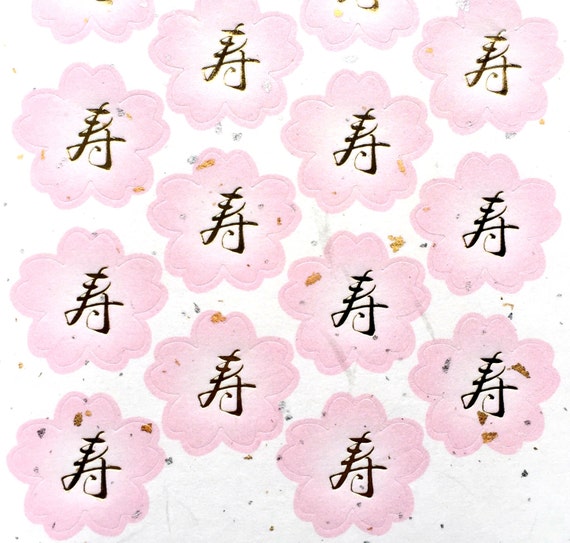 Japanese Stickers - Kanji Stickers - Long Life - Chinese Character Stickers - Washi Paper Stickers - Chiyogami Stickers - Long Life (S109)
These are beautiful! This is the "kanji" (Chinese character) "kotobuki" which means "long life". These stickers are perfect for weddings. They are made from washi paper.
These would be perfect for scrapbooking, card making or any project you can think of!
Our Etsy Shops
For handmade food and Japanese style rings
http://souzoucreations.etsy.com
For Japanese vintage goods
http://vintagefromjapan.etsy.com
For Japanese stickers, fabric, and more
http://fromjapanwithlove.etsy.com